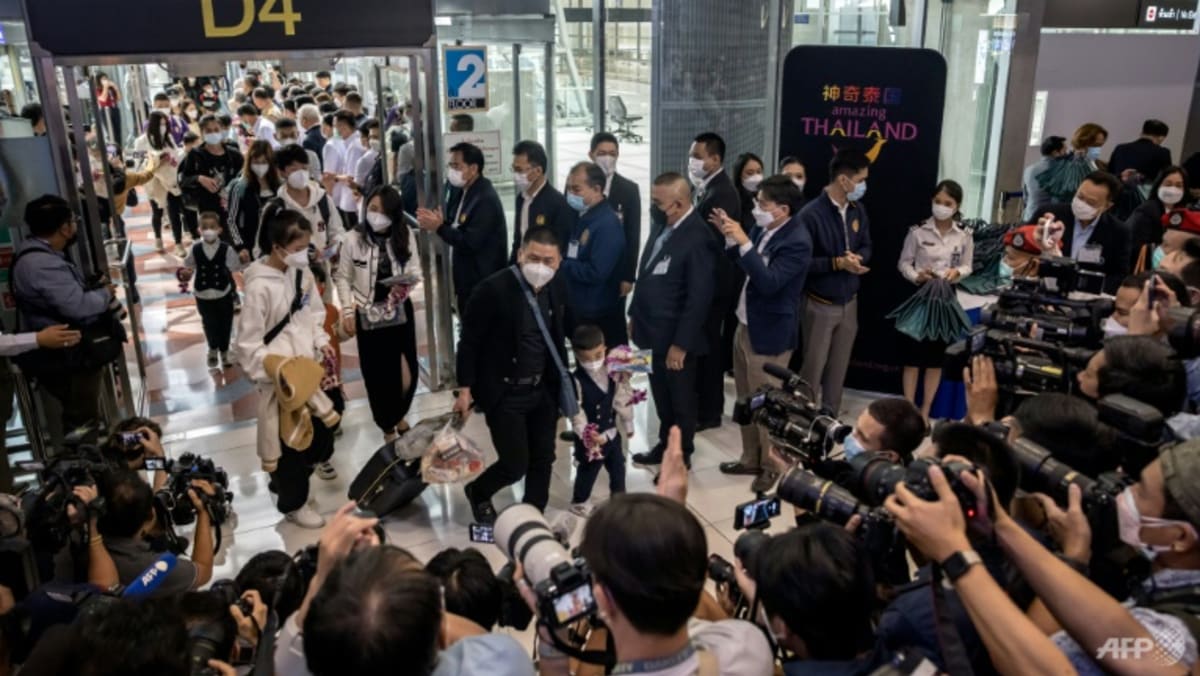 Business owner Yoyo Chen, 32, from Yiwu in central China, said returning to Thailand felt like coming home.
"I'm here to eat seafood. Previously, when I was here, I ate mango sticky rice, which was delicious. Back in China I kept thinking about the mango sticky rice here. I'm looking forward to the food, as well as visiting the beaches," Chen said.
"Getting visas is very convenient now. The tourism industry is more developed here, there are lots of fun activities and cuisine, and the Thai people are very hospitable," she said.
The Chinese return was welcomed by businesses, despite some wariness about a huge spike in COVID-19 infections in China after Beijing ended its zero-COVID policy.
"We're glad that China finally allows their people to travel. At the moment, we've received some bookings through March," said Woranuch Maungtong, 44, manager of Tip-Top Destination on the resort island of Phuket, which provides daily speed boats to nearby islands.
China's reopening raises hopes for the return of Chinese visitors, who accounted for nearly a third of Thailand's 40 million foreign tourist arrivals in pre-pandemic 2019.
The Thai government is expecting at least 5 million Chinese tourist arrivals this year, with about 300,000 coming in the first quarter.