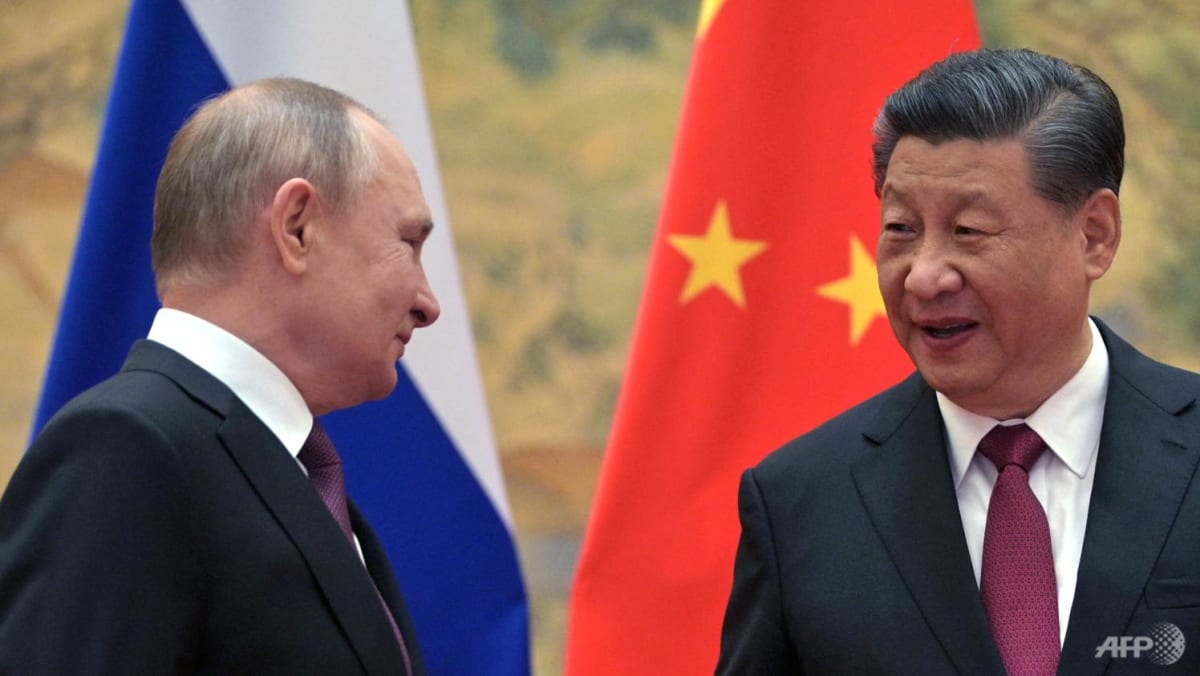 A ONCE TRANSACTIONAL RELATIONSHIP IS NOW STRATEGIC
The fact that China stood by Russia despite initial concerns lends credence to the idea that a previously transactional relationship is becoming more strategic. The Sino-Russian relationship had for decades been founded on energy and defence exports from Moscow to Beijing, while an element of mistrust lingered between the two uneasy neighbours.
In recent years, that has been subsumed by thickening ties between the two and a growing awareness of shared strategic goals, particularly in building a bulwark against US influence in Asia.
The Xi-Putin get-together is thus a chance for both to demonstrate to domestic and international audiences their growing bond. It also suggests an ongoing change in the relationship – one where Moscow is increasingly the one in need of Beijing's support.
For now, both sides will leverage the opportunity to convey a united front despite Russia's difficulties in Ukraine. The tone of the meeting has already been set by the visit of third-ranked CCP official Li Zhanshu to Russia last week, where he talked about the "unprecedented level" of strategic coordination and pragmatic cooperation.
China and Russia may still have a vague mutual wariness, but circumstance and strategic necessity are pushing these frenemies closer.
Christian Le Miere is a foreign policy adviser and the founder and managing director of Arcipel, a strategic advisory firm based in London.