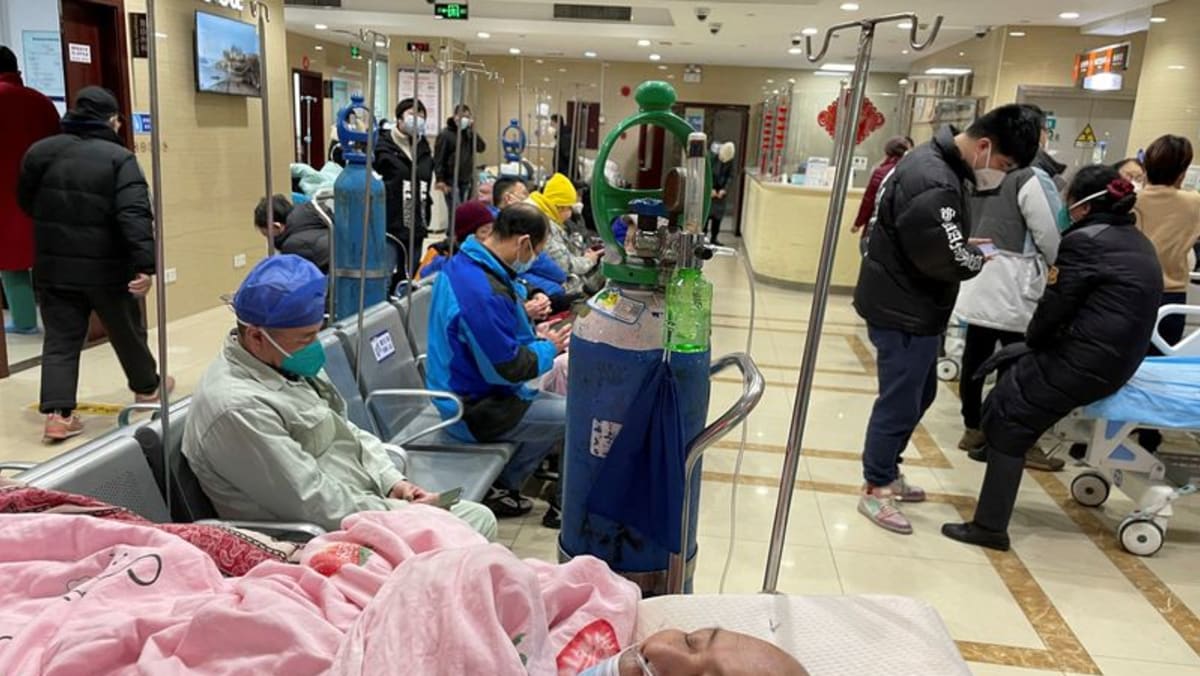 Some health experts expect that more than one million people will die from the disease in China this year, with British-based health data firm Airfinity forecasting COVID-19 fatalities could hit 36,000 a day this week.
As millions of migrant workers return home for Lunar New Year celebrations, health experts are particularly concerned about people living in China's vast countryside, where medical facilities are poor compared with those in the affluent coastal areas.
About 110 million railway passenger trips are estimated to have been made during Jan 7 to 21, the first 15 days of the 40-day Lunar New Year travel rush, up 28 per cent year-on-year, People's Daily, the Communist Party's official newspaper reported.
A total of 26.23 million trips were made on the Lunar New Year eve via railway, highway, ships and airplanes, half the pre-pandemic levels, but up 50.8 per cent from last year, state-run CCTV reported.
The mass movement of people during the holiday period may spread the pandemic, boosting infections in some areas, but a second COVID-19 wave is unlikely in the near term, Wu Zunyou, chief epidemiologist at the China Center for Disease Control and Prevention, said on Saturday on the Weibo social media platform.
The possibility of a big COVID-19 rebound in China over the next two or three months is remote as 80 per cent of people have been infected, Wu said.