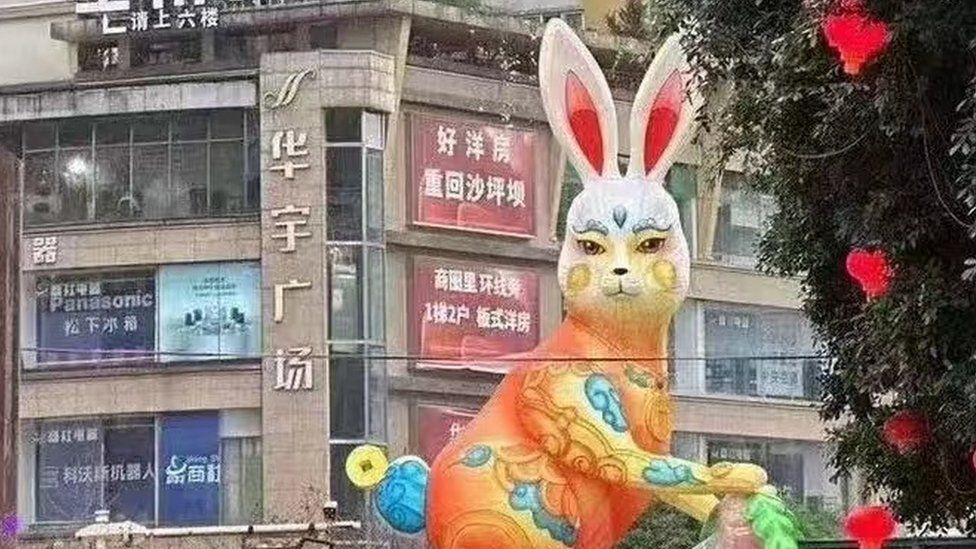 A giant rabbit lantern was torn down in south-west China after internet users complained it was too ugly.
The lantern was placed at Sanxia Square in Chongqing, a city of 30 million, to celebrate the upcoming Chinese New Year.
"The rabbit has thick eyebrows and looks like a man with a serious expression. Is this a festive rabbit?" said a user of messaging app WeChat.
In the Chinese zodiac, 2023 is the Year of the Rabbit.
"Internet users say that the rabbit lantern at the square is too embarrassing. After the complaint, we got someone to demolish it," the Sangxia Square Commercial District Management Committee told local media outlet Hongxin News.
Another WeChat user wrote: "It looks like a rabbit goblin."
But some people said it wasn't necessary to remove the lantern saying that it just looked like traditional ones.
The rabbit is considered an adorable and gentle animal in Chinese culture.
There was also backlash against one of the special stamps for the Year of the Rabbit, released by China Post earlier this month.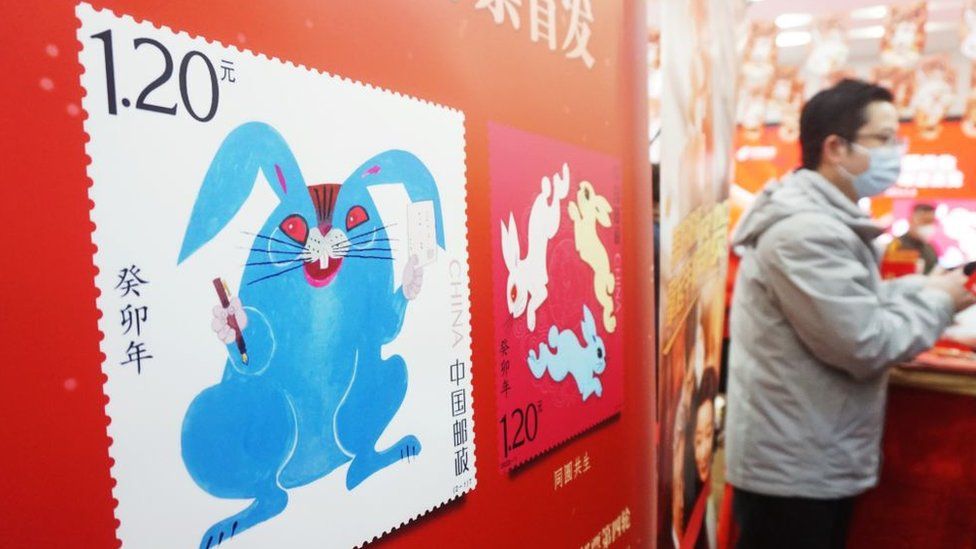 The stamp features a blue rabbit with red eyes which has a pen and a piece of paper – but internet users have called it "evil", "scary" and "monstrous".
It is designed by prominent painter Huang Yongyu, who also created the country's first zodiac stamp in 1980. One of his paintings sold for HK$19.3m (£1.99m; $2.46m) in 2017.
Nevertheless, the controversial stamp was sold out on the first day of sales and the price tripled, according to local media.