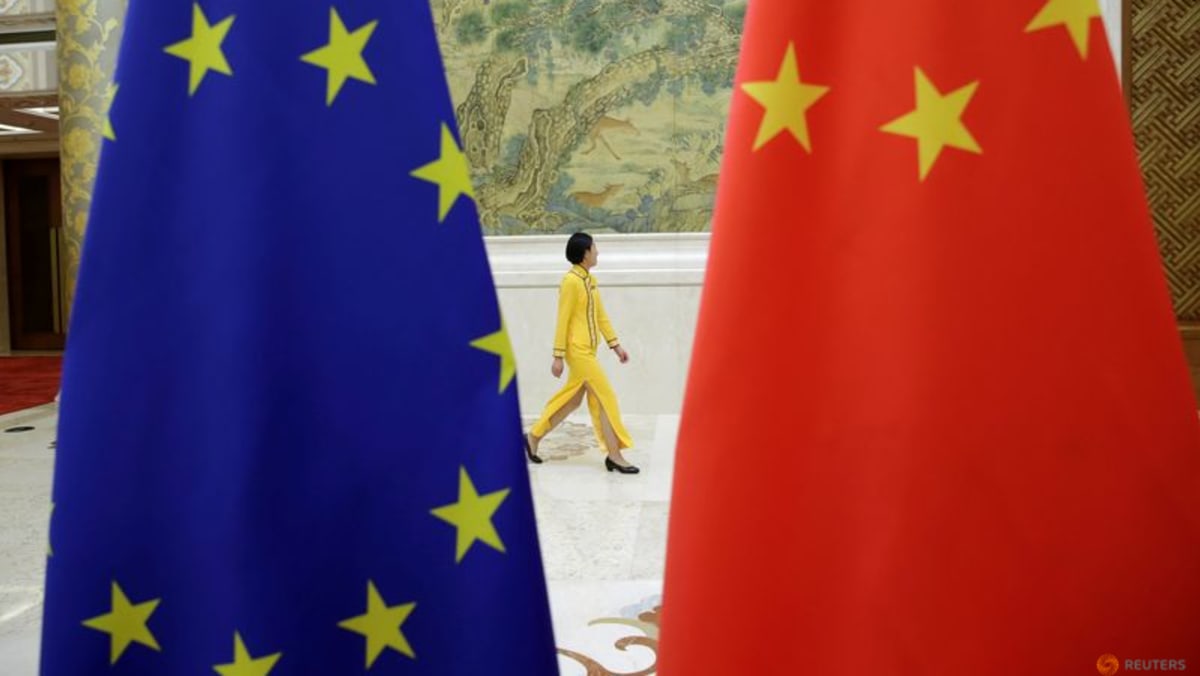 BEIJING: In the midst of disagreements over an EU investigation into China's electric vehicle ( EV ) subsidies, China and the European Union discussed issues such as artificial intelligence and cross-border data flows on Monday( Sep 18 ) in Beijing.
The discussions were a part of an EU-China High-Level Digital Dialogue, the first of its kind in three decades, co-chaired by Vice Premier Zhang Guoqing of China and Vice-President of the European Commission for Values and Transparency Vera Jourova.
Ursula von der Leyen, president of the European Commission, announced an investigation into whether to impose punitive tariffs on Chinese Vehicles to defend EU manufacturers, which has heightened tensions between China and the EU.
Beijing warned that the investigation would harm economic ties and criticized it as a" protectionist work."
According to China and the EU, the discussions on Monday focused on important topics like platforms and information rules, AI, and cross-border commercial data flow.
Problems about" problems faced by EU companies in China to make use of their business data, as a result of the application of new policy" were expressed by the European Commission.
The legislation to which the speech was referring was not specified in detail. In July, China widened the definition of detection and expanded its counter-espionage law, banning the exchange of any information pertaining to national security.
Zhang stated at the conference that China welcomes businesses from all over the world, including those from Europe, to participate in its modern economy's development opportunities and produce win-win outcomes, according to the official Xinhua news agency.
According to Xinhua, both sides agreed to support an open, honest, and non-discriminatory environment for the growth of the online market.
The two functions even talked about different subjects like information and communication technology, research and innovation, and the security of products sold online.