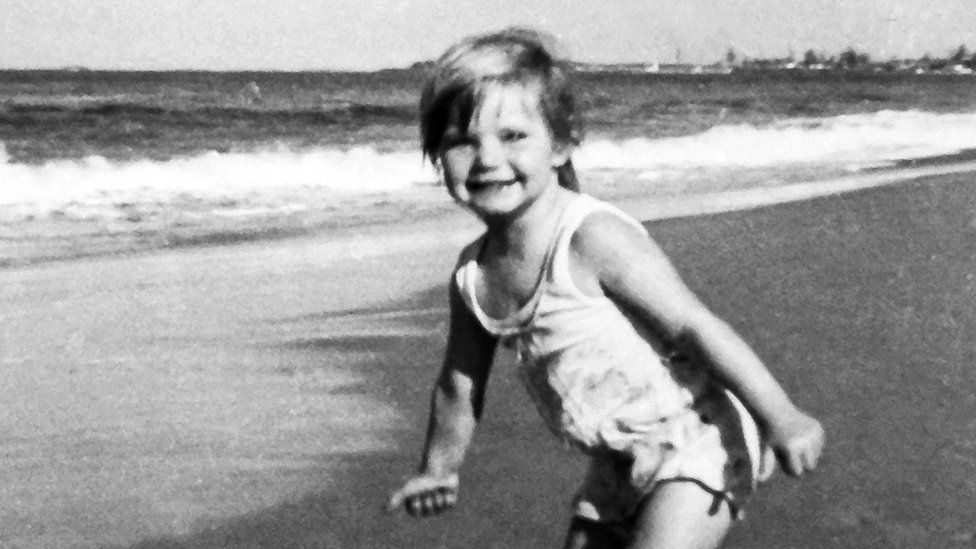 A potential new eyewitness has told the BBC he saw a teenage boy carrying away a small child from an Australian beach on the day a three-year-old vanished.
Police believe Cheryl Grimmer was abducted but the 53-year-old mystery has never been solved. Her family had recently migrated to Fairy Meadow in New South Wales from the UK.
The witness was seven in 1970 but said the moment was "etched in my mind".
Police have now contacted the man, the BBC understands.
Cheryl disappeared from the changing rooms on 12 January 1970 when her brother, who had been taking care of her, turned away for a few seconds. The British toddler and her family had only recently migrated to Australia from Bristol as so-called Ten Pound Poms.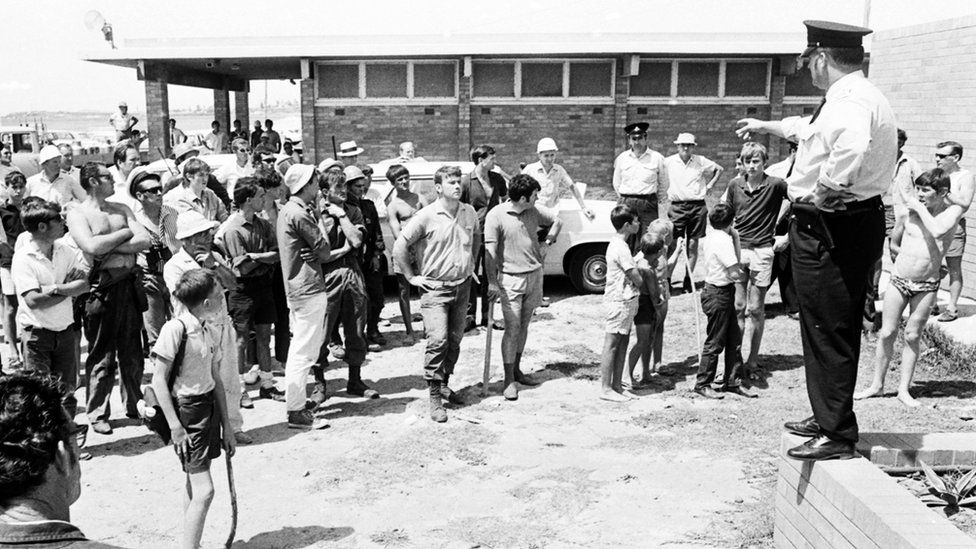 The possible eyewitness, who asked to keep his identity private, said: "When I glanced back at the toilet block, the profile of the guy was sort of full-stride with this baby in his arm, just kind of screaming and yelling at his hip, like low on his hip."
He said the teenage boy had medium-dark hair, short back and sides and was of average build.
The witness said he believes he can pinpoint this memory to the afternoon of 12 January 1970 because he recalls that the wind suddenly strengthened and changed direction, causing people to leave the beach in panic.
A rare "southerly buster" is known to have blown through Fairy Meadow in the moments before Cheryl Grimmer vanished.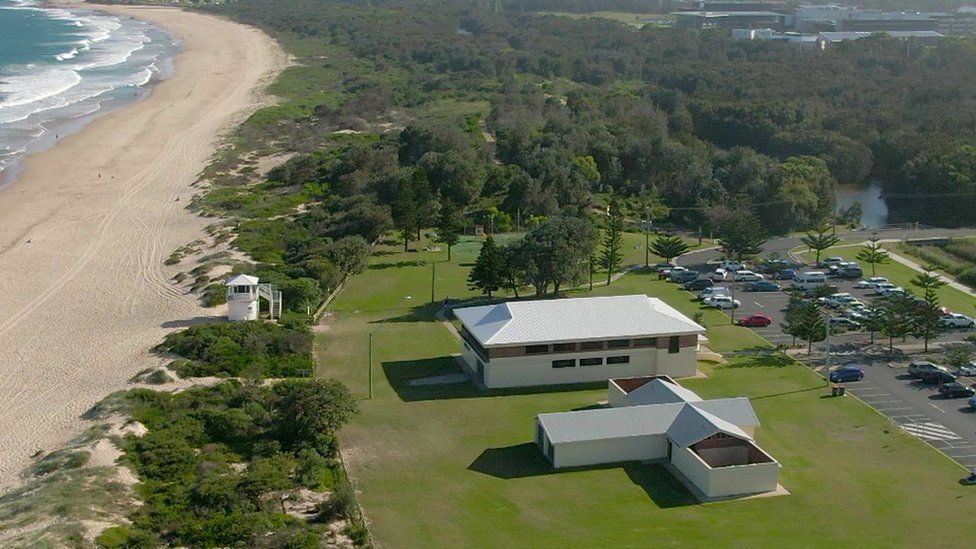 The man told the BBC: "I heard this screaming of the kid. That's what caught my ear. What was that shrieking sound? I turned around and that's what I saw."
He said that he did not tell police at the time what he had seen because he did not realise that a child had been abducted. The man said he and his family did not speak English in 1970 because they had only just arrived in Australia from eastern Europe.
"We had only been in the country for three or four weeks. We didn't have a TV and we never read the newspapers at that time. We were oblivious to what was really going on," he said. "It wasn't even on my radar that it was such an important thing that I saw."
The man added that his family lived several miles from Fairy Meadow, so he was not aware of the huge public search for Cheryl in the days after she disappeared.
The BBC contacted him after a friend who listened to the Fairy Meadow podcast emailed with details of his story, which she said he had recounted for several years.
A retired detective who reinvestigated the case in 2016 has now spoken to the man and believes his testimony is "compelling".
Former Det Sgt Damian Loone said it is the first time anyone has described seeing a teenage boy carrying a child from the beach.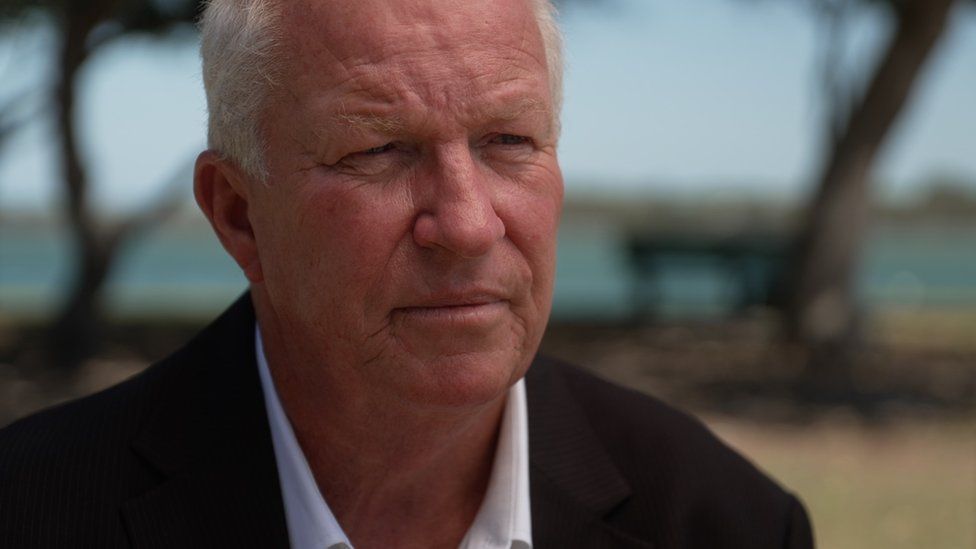 He told the BBC: "He sounded very credible to me – and what he says he saw on that particular day is very important and it should be fully investigated. I can understand the reasons why he didn't come forward beforehand, but he's now come forward to you. I have got his permission for an officer from the unsolved homicide unit to contact him."
The BBC understands that New South Wales Police have made contact with the man in the past few days.
Cheryl Grimmer's eldest brother Ricki – who is four years older and was looking after her in the moments before her disappearance – said that he is "praying with everything I have left that police will now follow through and investigate… I won't sleep until it's over. And the only way it's going to be over is when I hear the truth."

In 1970, three-year-old Cheryl Grimmer was taken from an Australian beach. No-one knows what happened. Fifty years on – can the mystery be solved?

In 2016, a man in his sixties was charged with the murder of Cheryl Grimmer after officers discovered a confession made to police by a teenage boy a year after the toddler disappeared.
A judge later ruled that the confession could not be presented as trial evidence. The defendant, known only by his police codename "Mercury", was freed and all charges dropped. He had denied the charges.
To mark the 50th anniversary of Cheryl Grimmer's disappearance in 2020, New South Wales Police announced a AU$1m reward for information leading to a successful conviction in the case.