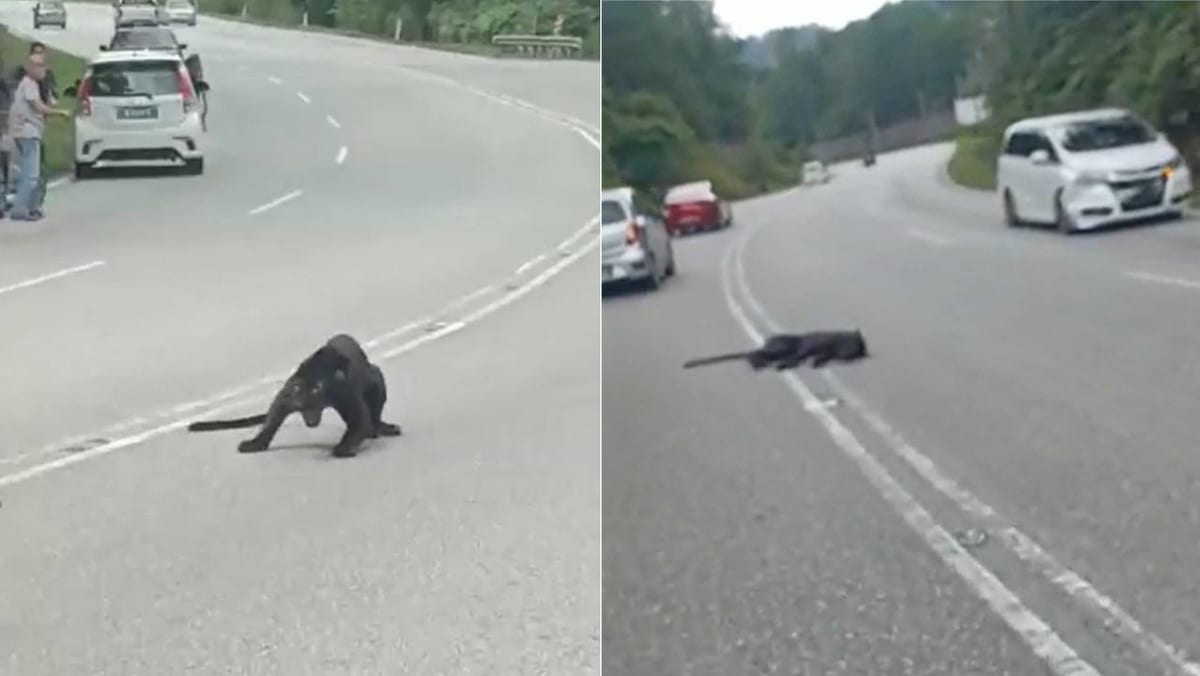 SEREMBAN: An adult male panther died after being hit by a car at Simpang Pertang in Malaysia on Saturday (May 20) afternoon.
Jelebu district police chief Maslan Udin said a multi-purpose vehicle hit the 40kg animal at 2pm. The car was driven by a 38-year-old man, who was travelling from Seremban to Kuala Klawang with his family.
"As the vehicle was making a right turn down the hill, a panther suddenly crossed from the right side of the road, causing the man to hit the animal as he had no time to swerve.
"As a result, the panther managed to make its way to a nearby drain about 4m away but died at that location. The man and his family did not suffer any injuries," the police chief said in a statement.
He said the panther's remains were handed over to the Negeri Sembilan Department of Wildlife Protection and National Parks for further action.
The Malay Peninsula is home to the largest population of black panthers in the world, according to Panthera, an organisation devoted to the conservation of wild cats.