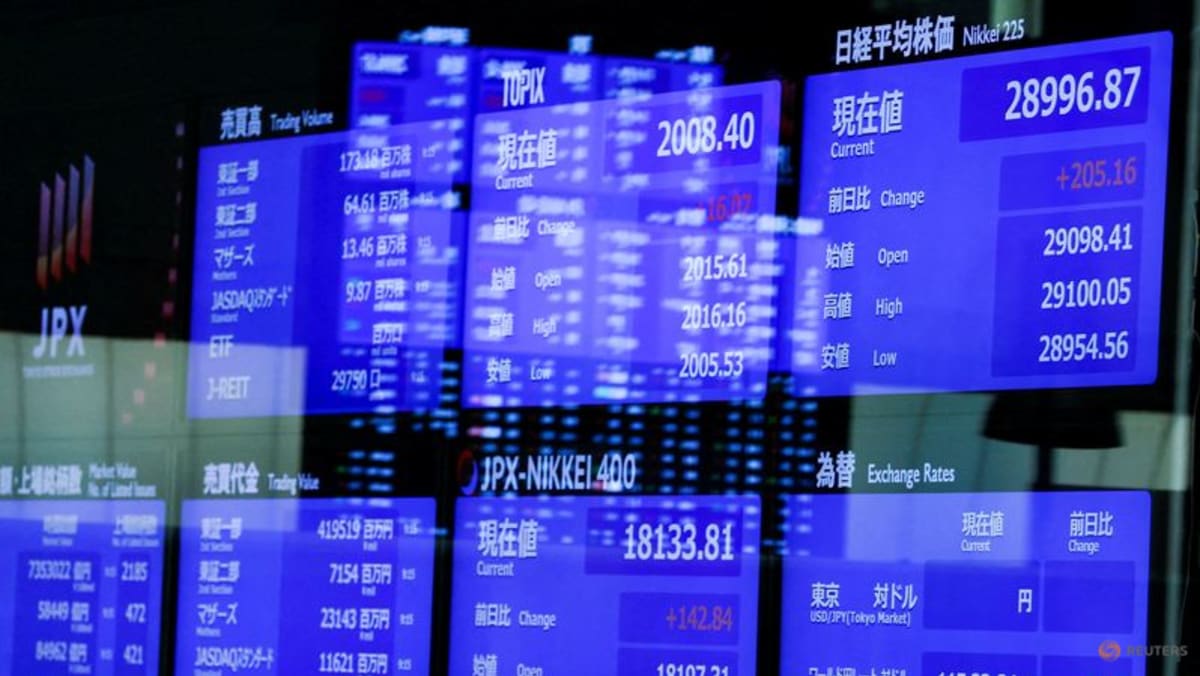 SINGAPORE: Asian stocks tumbled on Thursday (Mar 16), and investors bought gold, bonds and the US dollar as fear of a banking crisis was reignited by fresh troubles at Credit Suisse, leaving markets on edge ahead of a European Central Bank (ECB) meeting later in the day.
Japan's Nikkei fell 2 per cent in early trade. Australian shares slumped 2 per cent as well, led by losses for banking stocks, while miners dropped heavily too as the spectre of worldwide banking stress had traders getting out of all kinds of growth-sensitive assets.
"Japanese shares are expected to start with losses as concern over the instability of the financial system grows," Monex senior market analyst Toshiyuki Kanayama said.
Hang Seng futures were down 2 per cent, oil had slumped to 15-month lows and gold touched a six-week high overnight.
In New York, the S&P 500 fell 0.7 per cent but the focus was on banks and in Europe where Credit Suisse shares crashed 30 per cent to a record low after its biggest shareholder, the Saudi National Bank, said that it could not provide further financial help.
Switzerland's central bank pledged to fund Credit Suisse "if necessary", which lifted Wall Street indexes from lows in afternoon trade, but the intervention is not exactly soothing market fears. The Swiss franc fell 2 per cent in its steepest drop for seven years.
In a joint statement, the Swiss financial regulator and the nation's central bank said that Credit Suisse "meets the capital and liquidity requirements imposed on systemically important banks".
They said the bank could access liquidity from the central bank if needed. The moves follow the collapse of United States lenders Silicon Valley Bank and Signature Bank in recent days which have sent financial markets on a rollercoaster ride.