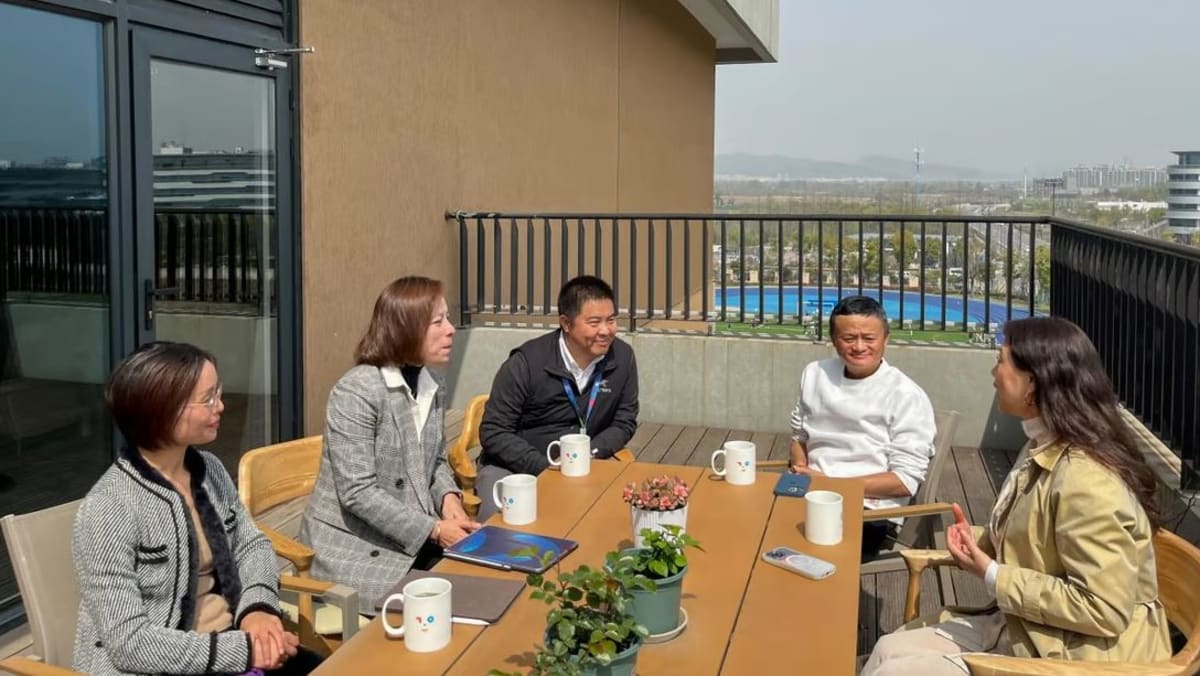 Jack Ma, the founder of Alibaba Group Holding, returned to mainland China recently after more than a year of overseas travel, and visited a school he founded in the city of Hangzhou, the hometown of Alibaba, according to sources familiar with his schedule.
On Monday (Mar 27), Ma met teachers and students at Yungu School, a private school covering kindergarten to high school, that was funded by Alibaba founders in 2017. The billionaire businessman discussed education issues and ChatGPT technology with the school.
Ma returned to China after a brief stopover in Hong Kong, where he met friends and also briefly visited Art Basel. Ma is known to be very passionate about painting and the arts.
Alibaba owns the South China Morning Post.
Ma, who retired as Alibaba's chairman on his 55th birthday in 2019, has been travelling to different countries to learn about agriculture technology. His itinerary is closely followed by China watchers.