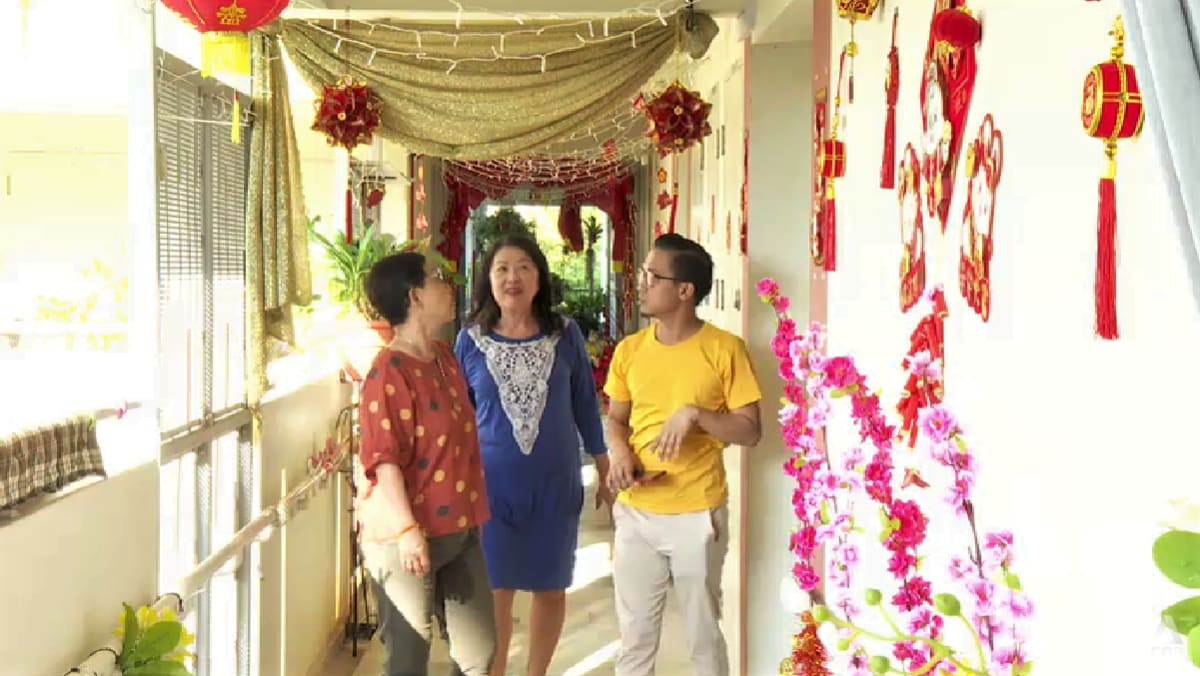 SINGAPORE: Residents in some neighbourhoods have been rushing to get their upcycled and handcrafted Chinese New Year decorations up in time to usher in the Year of the Rabbit.
Residents said they have had to work with tight deadlines, to ensure that their Christmas decorations put up last month are promptly replaced by Chinese New Year ones.
REFLECTING THE VIBRANT KAMPUNG SPIRIT
At Block 117 in Tampines Street 11, for instance, towels made to look like rabbits, craft made from red packets and even gold and silver drapes, have given the area a festive touch.
For close to three years, resident Abdullah Abdul Rahman and his elderly neighbours have put up decorations for various occasions, reflecting the vibrant kampung spirit that they have.
"To me, it doesn't matter if you're Malay, Indian, Chinese or Eurasian… because we are living in a multiracial society," said Mr Abdullah.
"(Hopefully), this encourages other people to follow. So, if you can make people happy, why not?"
But with the Chinese New Year festivities this time round being relatively close to Christmas, Mr Abdullah only had about a week to prepare and switch decorations.
While some of the decorations are handmade, others are recycled from other festivals over the years.
"It is not easy," he said. "But we have managed to put up something nice for the residents to look at."
He was also mindful that the corridors had to remain uncluttered, as advised by the Singapore Civil Defence Force and the National Fire and Emergency Preparedness Council.