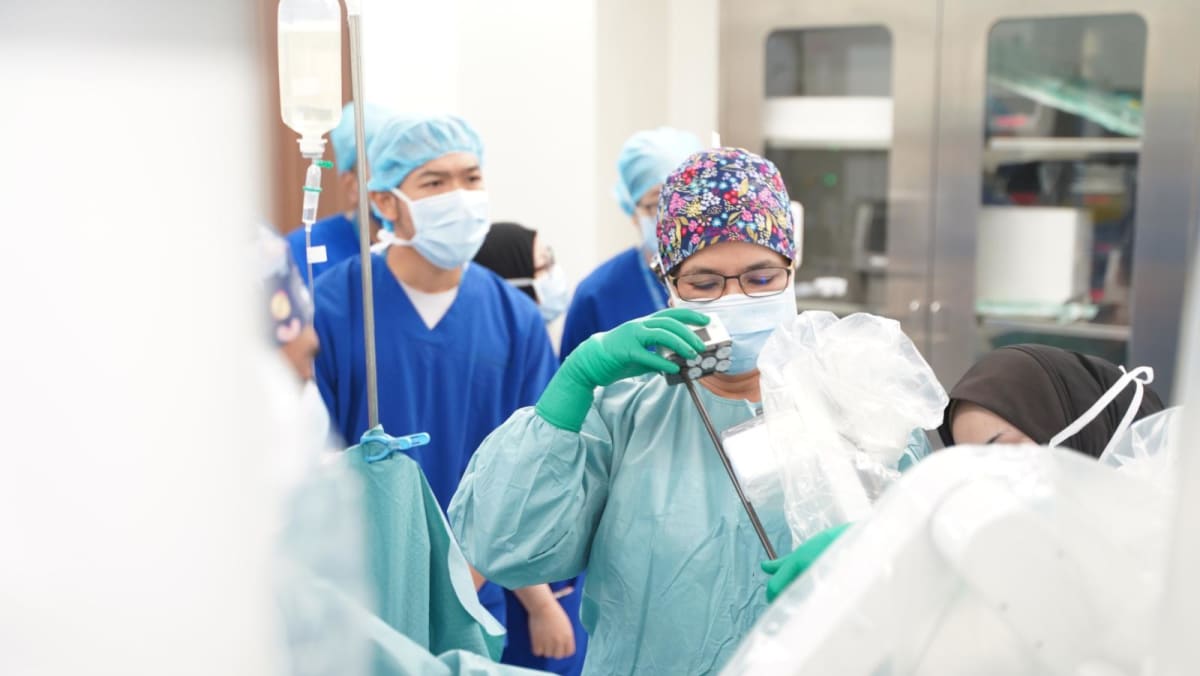 Over at Gleneagles Hospital Medini, located near the southwestern part of the state, chief executive officer Kamal Amzan said that around one in four of the patients there are international visitors.
"I think over the last eight years, we have grown from a very small hospital that focuses on its core local clients in Gelang Patah and Iskandar Puteri to a tertiary centre that not only looks after patients from Johor, but Indonesia, China … and Singapore," Dr Kamal told CNA.
Meanwhile, for Columbia Asia Hospital, which has two branches in Johor – Tebrau and Iskandar Puteri – the occupancy has remained high at 70 to 100 per cent post-pandemic.
Columbia Asia's regional manager Rahani Yaakob, who oversees both hospitals, told CNA that the level of occupancy is driven by "the tremendous increase in foreign patients seeking treatment".
"The number of foreign patients from the likes of Indonesia, Singapore and China surged post pandemic and this has helped our business," said Mdm Rahani.
LOWER COSTS FOR SOME TREATMENTS
When asked what was the biggest pull factor for foreign patients, patients and doctors noted that it was due to more affordable treatment in areas like cancer, orthopaedic and obstetrics.
Johor's geographical position, being accessible to both Singapore and Indonesia gives the state an edge when it comes to medical tourism.
Gleneagles Medini's Dr Kamal said: "I give you an example of a patient who has to go for chemotherapy in say Singapore. The drugs are the same, but they would have to pay less at hospitals in Malaysia. I suppose Johor would then be the preferred location given the vicinity and proximity to Singapore."
Dr Teo Yin Keong, an oncologist at Gleneagles Medini, told CNA that the treatment is cheaper because some pharmaceutical companies, including the big players, supply drugs at a cheaper price to Malaysian hospitals as compared to hospitals in neighbouring countries.
"Putting aside government subsidies and the exchange rate, the cost of treatment is at least 50 per cent lower in Malaysia than in Singapore and some places in Indonesia," added Dr Teo.
For Indonesian citizen Mr Grantino, choosing to do his ACL surgery at Regency Specialist Hospital was a no-brainer cost-wise, he said.
He paid around RM30,000 (US$6,543) in total for his operation and subsequent follow-up appointments.
Mr Grantino told CNA that based on checks he did, an ACL reconstruction procedure would cost around S$20,000 (US$14,855) at a private hospital in Singapore for uninsured foreigners. He added that the same surgery would cost around 130 million ruppiah (US$8,740) at a private hospital in Batam.