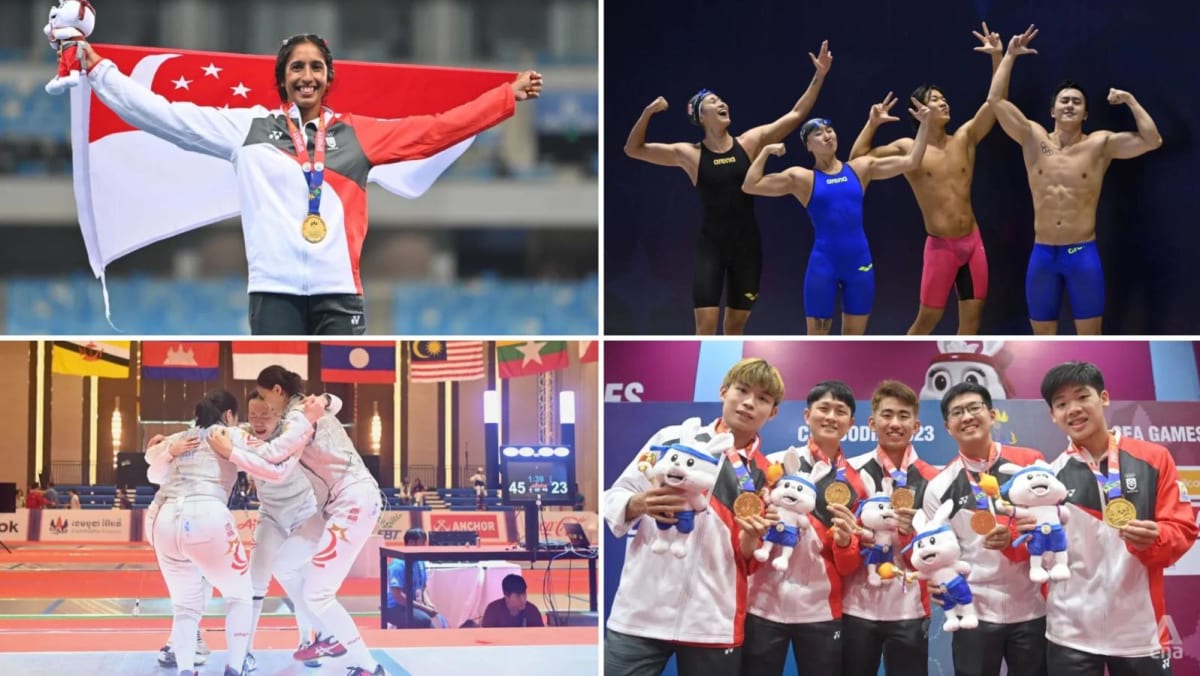 Athletics also has continued to go from "strength to strength", he continued.
The 30-strong athletics team ended their Cambodia campaign with three gold, two silver and five bronze medals. There was also one meet record, six national records, 13 personal best timings and 19 season best performances.
At the same time, there have been sports which have underperformed, Dr Su noted, naming basketball, golf and men's football in particular.
"The ability to learn and get stronger and much better is something that we want all athletes and coaches and the sport to bring back and reorganise themselves and get started for the next campaign that we mount," said the SSI chief.
SSI, which falls under government agency SportSG, supports the development of high performance sport in Singapore, including coaching support.