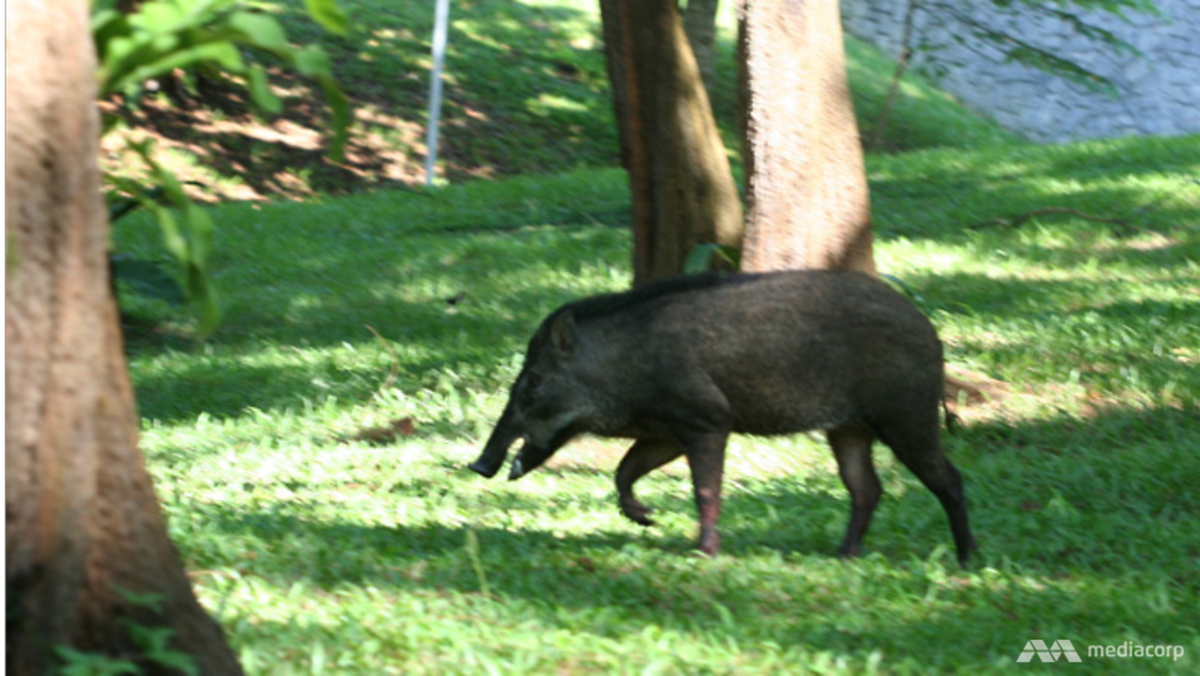 SINGAPORE: Another 17 cases of African swine fever have been detected in wild boars in Singapore.
According to the World Organisation for Animal Health's (WOAH) latest report on Feb 24, there are now 18 cases recorded in Singapore. NParks on Feb 9 confirmed the first case in the country.
Of the 18 cases, 15 were detected in wild boar carcasses while the remaining three were trapped wild boars. The three trapped boars were killed and disposed of, said WOAH.
In its epidemiological comments, it said the virus has been detected in wild boars in forested areas and nature parks in several parts of Singapore. The situation is deemed "sufficiently stable", it added.
According to the Animal and Veterinary Service (AVS), African swine fever is a disease that only affects members of the pig family.
The disease is not zoonotic, which means it cannot be transmitted to humans, and it is not a risk to public health, AVS added.
"Members of the public are reminded to stay on designated trails when visiting nature reserves, parks, and other green spaces, observe wild boars from a distance, and not to feed or get close to them," said the agency on its website.
The Philippines on Monday (Mar 6) announced a temporary ban on the import of pork products from Singapore. These include pork meat, pig skin, and porcine processed animal proteins.
Such items will be confiscated at all major ports of entry, said Mr Domingo F Panganiban, senior undersecretary of the Philippines' Department of Agriculture, in a memorandum order.
Although Singapore is not an accredited exporter of pork products, Mr Panganiban said there is a need to prevent the entry of any "African swine fever-susceptible products" originating from Singapore that might be hand carried into the Philippines.
The ban will remain enforced unless revoked in writing, said the order.
Wild boars are native to Singapore and can be found in nature reserves, parks and other green spaces. AVS said it is "closely monitoring the health of wild boars in these areas".